This web is born with of integration vocation, trying to be an opened and eminently visual window, of the reality of a geographical zone, on which Badajoz exercises his influence. For evident reasons, it is impossible to include in this space so many cities and spaces as out desirably. By it every month new visits were realized and new pages will be included and of this form iremos showing other places and aspects, of this beautiful and affable cross-border corner that there share the Portuguese Alentejo and the Spanish Estremadura.
Antonio García Candelas. Teacher Técnico of Vocational training (Retired)
agcandelas@mixmail.com
They need and are grateful for suggestions and opinions.
Badajoz, capital in the border
"Badajoz, the capital in the border" it is the modest one, but innovative vision of our city and of his near environment. Badajoz generated from his foundation, a new geostrategic point, which there exercised since then his influence on a wide geographical zone, inside which they are, a series of populations, with which ishe is strongly joined by historical, economic - commercial and social bows. Maybe a coincidental approach partly, with the new relations established in the bosom of the Europe of the Nations.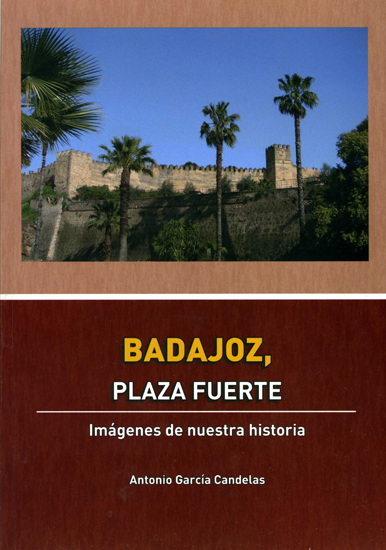 PUBLICATIONS
To the margin of numerous publications of didactic character, in written and video supports (some of them rewarded by the M.E.C.) the author has realized the work " BADAJOZ, STRONG SQUARE(SEAT) ", published by the County council and presented in the Fair of the Book, of last year 2007. In " Badajoz, strong Plaza " there are gathered numerous images of the fortifications of the city.
In February of last year, the Servicios of Publications of the Deputation of Badajoz threw(launched) a not venal edition of " BADAJOZ, THE LOST LOOKS "
In " Badajoz, the distant looks ", they enjoy themselves or reconstruct the numerous already missing elements of the medieval and modern fortifications of Badajoz, recovering, of some form, the patrimonial past in order that it(he) could be admired in the future.
" ELVAS, SENTRY IN THE BORDER " is dependent on publication, treating itself about a work on the nearby one, friend frontier(opposite) and neighboring(similar) city of Badajoz.