This website was born with an integrative vocation, pretending to be an open window, eminently visual, of the reality of a geographical area, over which Badajoz exerts its influence. For obvious reasons, it is impossible to include in this space as many cities and spaces as is desirable. For this reason, every month new visits will be made and new pages will be included, in this way showing other places and aspects of this beautiful and affable cross-border corner, which share the Portuguese Alentejo and the Spanish Extremadura.
Antonio García Candelas. Profesor Técnico de Formación Profesional (Jubilado)

agarciacandelas@gmail.com

Se necesitan y agradecen sugerencias y opiniones
Badajoz, capital en la frontera
"Badajoz, capital on the border" is a modest but innovative vision of our city and its nearest environment. Since its founding, Badajoz has generated a new geostrategic point, which has since exerted its influence over a wide geographical area, within which there are a number of populations, with which it has been united by numerous historical, economic, commercial and social. A partly coincidental approach to the new relations established within the framework of the Europe of Nations.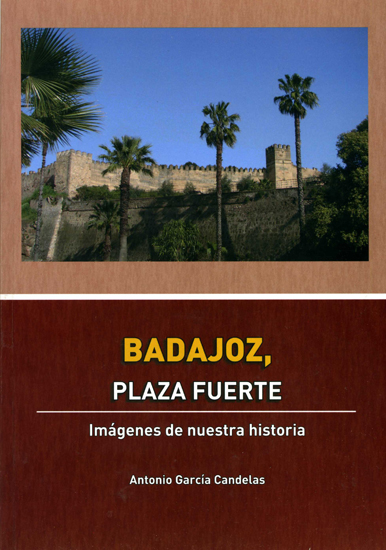 PUBLICATIONS
Apart from numerous publications of a didactic nature, in written media and video (some of them awarded by the M.E.C.) the author has carried out the work "BADAJOZ, PLAZA FUERTE", published by the Provincial Council and presented at the Book Fair, of the last year 2007. In "Badajoz, Fort Square" there are numerous images of the fortifications of the city.
In February last year, the Publications Services of the Diputación de Badajoz launched a non-venial edition of "BADAJOZ, LOSSLOS MIRADAS"
In "Badajoz, the lost eyes" recreate or reconstruct the many elements already disappeared from the medieval and modern fortifications of Badajoz, recovering, in some way, the heritage past so that it can be admired in the future.
"ELVAS, CENTINELA EN LA FRONTERA" is pending publication, being a work about the nearby, friendly border town and neighbor of Badajoz.