SERVICES AND INFRASTRUCTURES
Independently of his historical and monumental peculiarities, the city of Badajoz possesses a series of services and infrastructures, which there includes a wide offer that goes from the world of the health, the communication and the business, to that of the leisure and the tourism.
They are the sanitary services one of those who stand out, so much for his wide area of influence, since for the variety of specialities and of his technical, pioneering some facilities they and with international recognition.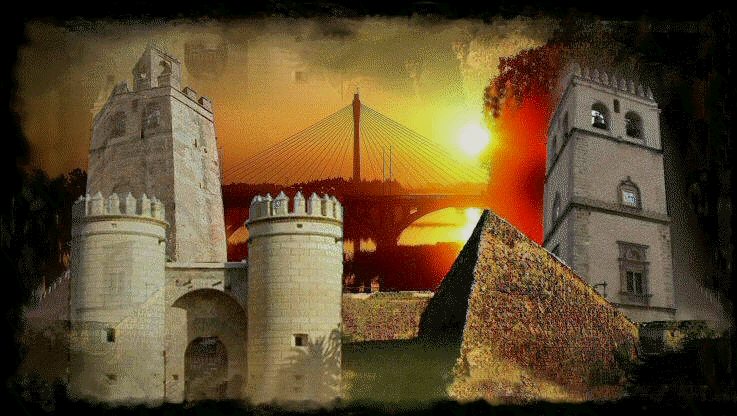 The Public Health (S.E.S.) it offers his services by means of agreements to clients of both sides of the border, with the Hospitals Infanta Cristina, Perpetual Help and Mother Infantile. The Clinic Extremaña of Health and the Hospital Capio-Clideba they stand out for his wide presentations and specialities in the private sector. Other Clinics of minor entity but with an excellent catalogue of servici stand out in Advanced Ophthalmology, Cardiology, Aesthetics, Odontolgy, etc.
The highway highway of Madrid - Lisbon, it is the princial road link, having stayed nowadays relagados the projects of Badajoz - Caceres, Badajoz - Granada and the connection with The Levant. As for the railroad, also there has remained parked the project (already initiated) of the AVE Badajoz - Madrid. A substantial improvement of the connection tradicial with the capital of Spain, can shorten significantly the time of displacement and the rolling stock, today absolutely inadequately. After a certain parón, for several months the Airport of Badajoz receives Air Nostrum y Hellit's operations, with almost daily flights with Madrid, Barcelona, Malaga and Palma, which with competitive prices, they are doing of the same one of that travelers' major increase has had at this moment of recession.
Fairground enclosure (I.F.E.B.A.), Conference hall, the Commercial Park Rodanco (of imminent inauguration), a wide and varied hotel offer, the great Casino of Estremadura, Golf course, they are some of many inducements that already attract to the city a high number of persons, proceeding from both sides of the border and of populations placed at an hour of way and a maximum distance of 90 or 100 kilometres. It completes this panorama, a wide Cultural offer and a prestigious network of Museums. The Gastronomy is different of " the strong plates " of the city, which allows so much the food interrupted in excellent restaurants, as the traditional "tapeo" in the streets of the Old town.